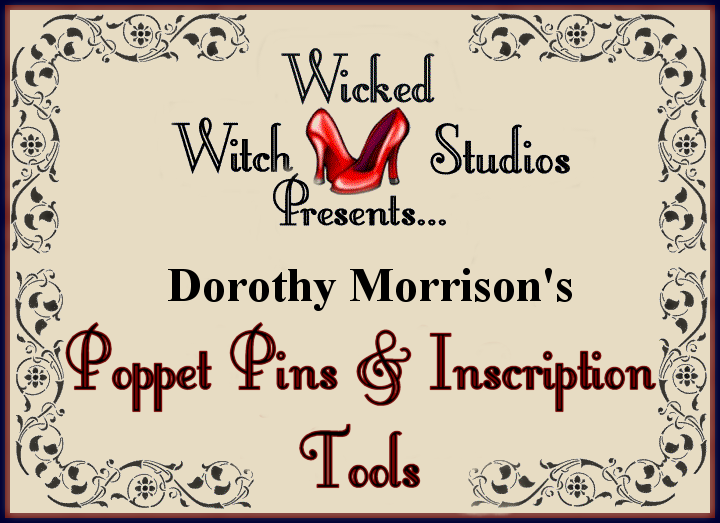 Classy, Elegant...

...and Utterly Wicked!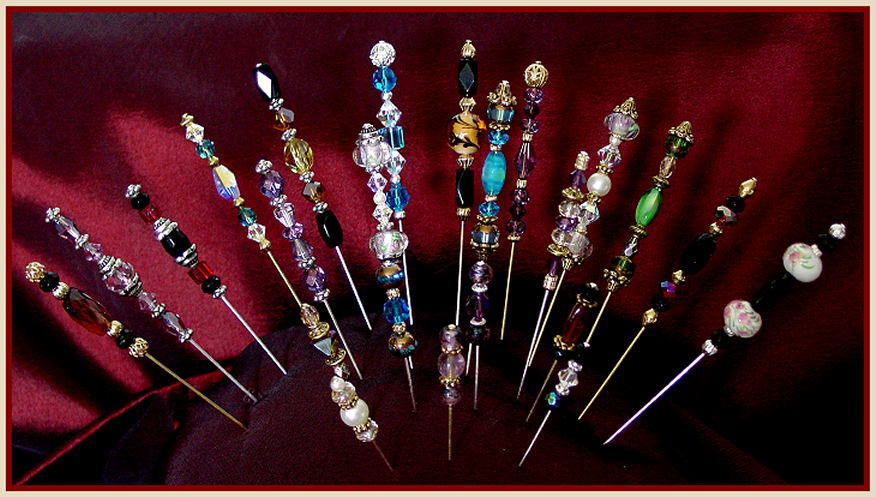 My mother used to say that anything worth doing was not only worth doing well, but also worth doing with class and style. And that's what hit me like a ton of bricks as I was inscribing my last candle - using, of course, what I've used for the last thirty odd years: a disposable mechanical pencil. So with my mother's words in mind, it didn't take long to toss that pencil aside. Why? Because there's nothing more worthwhile than a magical effort. And there's nothing quite as tacky - at least, when it comes to magical implements - as a plastic tube filled with lead.
That said, I did some research, crunched some numbers, and played with design. And at the end of it all, I finally came up with a reasonably priced, multi-functional tool long enough for any effort requiring inscription, and short enough to double as a poppet pin. Best of all? It's classy. It's elegant. And it's stylish enough to satisfy even the most wickedly sassy Witch!
So...how big are they? What do they cost? And what colors are available?
The pins are currently only available in a 3" lengths, and run $8.50 a piece - but if you order three, you can save fifty cents on each. [For special "3 Pin" deals, click the drop down box in the ordering section.
About color...the color choice is mine, and depends solely upon what I've got available. However, you're more than welcome to email me to see what the current choices are before ordering.
One more thing, while I've got your ear: Since these items are relatively small, there's a possiblity of getting lost in the mail, and I need to be able to track your packages, I've opted to ship these pins via Priority Mail only. So while that your shipping cost may seem a bit high, it's the price we pay to ensure safe delivery.
---
Please note that I can ONLY ship these to locations within the United States. If you wish to purchase multiple items - books, candles, oils, etc. - from the Wicked Witch Studios site, please email me before ordering to avoid being overcharged for shipping. [International Customers: Please contact The Angry Cauldron for ordering details.]
---
---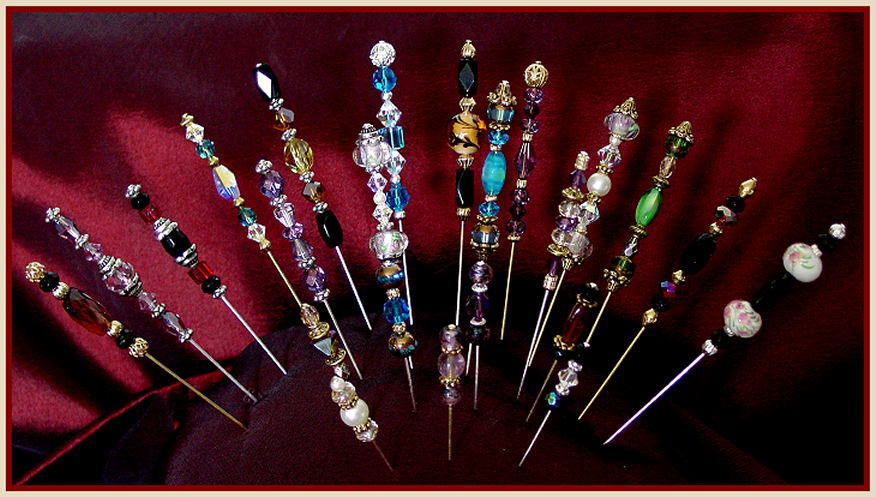 3" Pins: $8.50 each or Three for $24.00 plus $5.25 shipping and handling
---

Wicked Witch Mojo Sprays

The Utterly Wicked Poppet Kit

Life Reinvention in Two Easy Steps

Magical Necessities

Wicked Witch Hexology Products

Wicked Witch Hexology Pocket Gris Gris

Wicked Witch Mojo Candles and Oils

Wicked Witch Mojo Oil Combination Packages

Dorothy Morrison's Wicked Witch Mojo Beans Coffee

Dorothy Morrison's Coffee Mug Collections and Other Cool Stuff

Visit Dorothy's Website