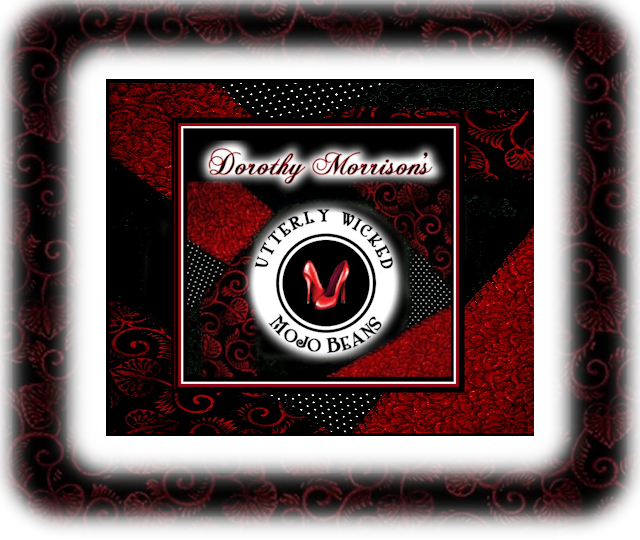 Finally!

Coffee So Rich, So Flavorful, So Utterly Delicious...

I Can Claim It As My Own!
I love coffee. I drink it in the morning. I drink it in the evening. I drink it long after most folks have gone to bed. I drink so much of it, in fact, that some people actually wonder if I've had a mug surgically attached to my right hand. So to say that it's become a beverage with which I'm associated is putting it mildly. Simply put, I never go anywhere without it.
For years, though, I've looked for the perfect coffee. The one blended and roasted to absolute perfection. The one that was so rich, so flavorful, and so smooth, it was nothing short of liquid magic. I knew it was a pretty tall order - and one not likely to be filled. But the search was fun, so I went on about my merry way sampling this and that, and having a good time with it all.
And then one day...it happened. I found a coffee packet in my Pagan Unity Festival gift basket, brewed a pot, and took a sip. I was amazed. Astounded. I couldn't believe my taste buds. For there - in that very pot - was a brew so richly exquisite, so sumptuously luxurious, and so sinfully sensuous, it actually exceeded my original vision. It was pure, unadulterated magic. And it was right there in my mug.
Needless to say, I didn't waste a minute. Mug in hand, I hurried off to find out who was responsible for that luscious blend. And what did I discover? The roaster in question was a dear friend of mine - an extremely talented Witch - who'd just become interested in roasting her own coffee. And all I could think was that if this was one of her first attempts, she'd be ruling the world once she really got the hang of it!
So...we talked and brainstormed. I sampled blends. And Wicked Witch Mojo Beans was born.
Wicked Witch Mojo Beans is a small operation - a cottage industry, so to speak - so nothing is done on a large scale. But that's good news for you, the customer. It means that each order is blended and roasted when it's placed, and that ensures you the freshest coffee available on the market today. We've also gone one step further by making this coffee only available in whole bean form, so you're guaranteed freshly ground coffee every time you brew. And if that's not enough? Even though you won't see it marked as such, you can rest assured that every single bag of Wicked Witch Mojo Beans you purchase does, indeed, meet the proper criteria. [Yes...we really do care about fair trade and those who live in areas that need an economic boost. ;)]
That said, I've kicked off this line by bringing you two of the most magical blends to ever grace your mug: Hoodoo, a luscious, flavorful medium roast, and Black Magic, a sinfully decadent dark roast. Because this is a small operation, though, I'm only offering these blends in 4 ounce and 8 ounce sizes. [It's just one more way to ensure that your coffee never grows stale before you can use it all. ;)]
Now then...what about delivery? Well, it's hard to say as that truly depends upon how many orders are ahead of yours. Just know that it could take up to two weeks for your order to ship. But also know that regardless of the lapse between order receipt and actual shipping, your coffee will still arrive fresher than any other you could possibly buy elsewhere. What could be better than that?
So, don't delay. Experience the magic. Order some now and put a little mojo in your day!
---
Please note that I ONLY ship to locations within the United States. Since the cost of international shipping would probably cost more than the price of the actual item, I've chosen not to go there. Please accept my apologies for any inconvenience.
---
When ordering multiple items, please email me first to prevent being overcharged for shipping.
---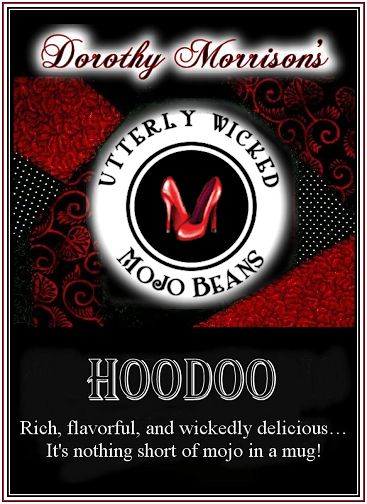 Delight your taste buds with this smooth, luscious medium roast. A custom blend of Mexican and Bali Moon beans - with just a touch of Hawaiian peaberry for added richness - it's the perfect choice for both morning wake up and relaxing at the end of the day. So wickedly delicious, you'll wonder how you ever survived without it. Try some today and you'll agree: It's nothing short of mojo in a mug!
4 oz. size:
$5.25 plus $4.95 shipping and handling
8 oz. size:
$9.25 plus $5.95 shipping and handling
---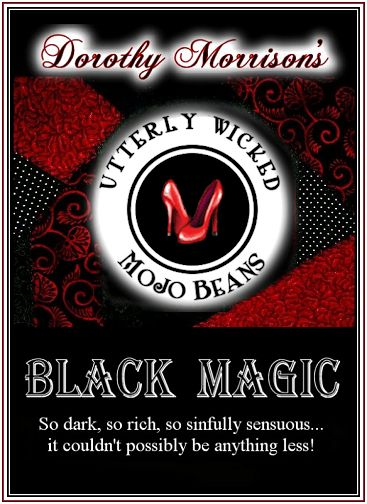 Sinfully sensuous and luxuriously decadent, this dark roast is my personal favorite. A custom blend of Tanzanian and Hawaiian peaberry beans, there's no other coffee on the planet so rich, so dark, or so flavorful. [Okay, I'll admit it...after tasting this, my signature Box O' Joe is yesterday's news. ;)] So brew up a pot today. Experience the dark side. And you'll see why it's nothing less than Black Magic!
4 oz. size:
$5.50 plus $4.95 shipping and handling
8 oz. size:
$9.75 plus $5.95 shipping and handling
---
Black Magic/Hoodoo Coffee Combo

Can't decide and want to try both blends? Not a problem!

4 oz. bags
$10.50 plus $5.95 shipping and handling

8 oz. bags
$18.75 plus $9.95 shipping and handling
---

Wicked Witch Mojo Sprays

Life Reinvention in Two Easy Steps

Wicked Witch Hexology Products

Wicked Witch Hexology Pocket Gris Gris

Elegant Poppet Pins & Inscription Tools

The Utterly Wicked Poppet Kit

Magical Necessities

Wicked Witch Mojo Candles and Oils

Wicked Witch Mojo Oil Combination Packages

Dorothy Morrison's Coffee Mug Collections and Other Cool Stuff

Visit Dorothy's Website